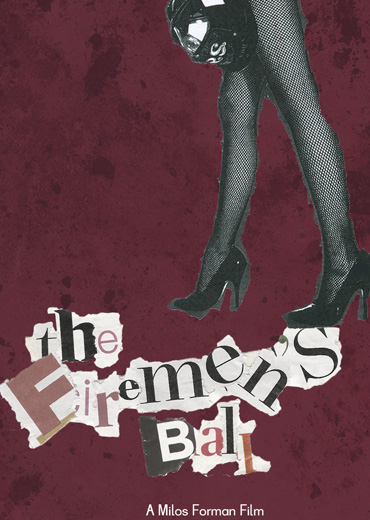 Eastern European Movies Comedy / Drama / Czechoslovakia The Firemen's Ball
1967
The Firemen's Ball
Original title
Horí, má panenko
The Firemen's Ball with English Russian Spanish Polish Czech Romanian Turkish Portuguese subtitles is a 1967 comedy film directed by Miloš Forman. It is set at the annual ball of a small town's volunteer fire department, and the plot portrays the series of disasters that occur during the evening. The film uses few professional actors – the firemen portrayed are primarily played by the firemen of the small town where it was filmed. In its portrayal of the prevailing corruption of the local community, and the collapse even of well-intentioned plans, the film has widely been interpreted as a satire on the East European Communist system, and it was "banned forever" in Czechoslovakia following the Soviet invasion of 1968.
The Fireman's Ball was the last film Forman made in his native Czechoslovakia before going into exile. It is also the first film he shot in color, and a milestone of the Czechoslovak New Wave.
A volunteer fire department throws a party for their former boss with the whole town invited, but nothing goes as planned.
Watch online The Firemen's Ball with English Russian Spanish Polish Czech Romanian Turkish Portuguese subtitles
Original Language
Russian Dubbing
Download movie & subs
Only for members with one month access or higher
Watch Online
Soviet & Russian
Movies
with English, Russian, Spanish, French, Portuguese
and other Subs