The Top 10 Czechoslovak Films: A Look into Its Unique Cinematic History
16.06.2023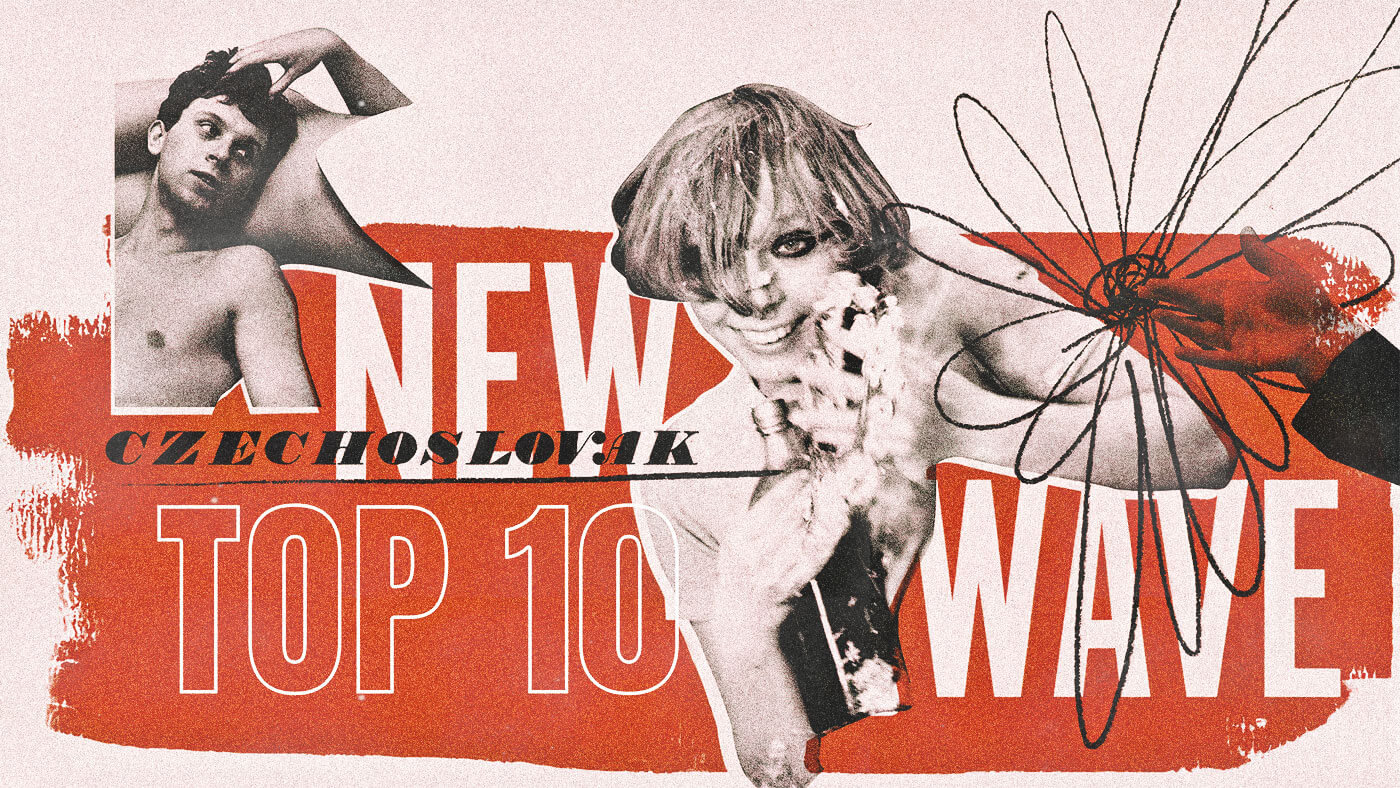 Czechoslovak cinema has played a unique role in the history of world cinema. Emerging from the cultural mosaic of Central Europe, it stands apart for its distinctive style, socially-conscious narratives, and impressive capability to balance between the aesthetics of Western cinema and Eastern (Soviet) ideologies.
The Uniqueness of Czechoslovak Cinema
Czechoslovak cinema significantly evolved throughout the 20th century, continuously blending the influences of socialist realism, Soviet control, and Czech and Slovak national culture. In contrast to the heavily censored Soviet cinema, Czechoslovak filmmakers often used satire, irony, and surrealism to provide coded criticism of the regime, exploring themes of individualism, humanism, and even counterculture, earning international acclaim and finding ways to bypass censorship.
Top 10 Czechoslovak Films
Global Reception and Influence
Czechoslovak cinema has been recognized internationally for its unique blend of creative freedom and political subtext. It has been acclaimed for its ability to present humanistic stories with a touch of irony, humor, and surrealism; traits often considered distinct from Soviet and Hollywood cinema. Its influence on global cinema is evident, with filmmakers worldwide acknowledging the stylistic and thematic contributions of the Czech New Wave and its successors.
While Soviet cinema often adhered to the principles of socialist realism, with films serving as propaganda tools, Czechoslovak filmmakers managed to use their art as subtle social commentary, leading to a more nuanced cinematic language. On the other hand, compared to Hollywood, Czechoslovak cinema stood out for its gritty realism, profound thematic explorations, and avoidance of sensationalism or blockbuster spectacle.
Political Influence
The political landscape of Czechoslovakia significantly influenced its cinema. The Stalinist era (late 1940s to early 1960s) was marked by strict state control over film content. However, the period of political liberalization in the 1960s, known as the Prague Spring, allowed filmmakers to experiment with form and content, leading to the emergence of the Czech New Wave.
However, the subsequent Soviet-led invasion and the onset of "Normalization" led to renewed censorship. Many films were banned, and some filmmakers emigrated or ceased working. Despite this, Czechoslovak cinema continued to evolve, reflecting the country's changing political and social conditions.
In conclusion, Czechoslovak cinema's distinctive style and history remain a unique and significant part of global film heritage. Its top films are a testament to the creative spirit of its filmmakers, who managed to produce meaningful, artistic, and often groundbreaking work under complex political circumstances.
There are indeed other Czechoslovak films beyond the top 10 that deserve special attention due to their unique storytelling, directorial prowess and influence on both Czechoslovak and international cinema.
Other Noteworthy Czechoslovak Films
Like the top 10, these films are significant in portraying the human condition, engaging with social and political themes, and innovative stylistic approaches.