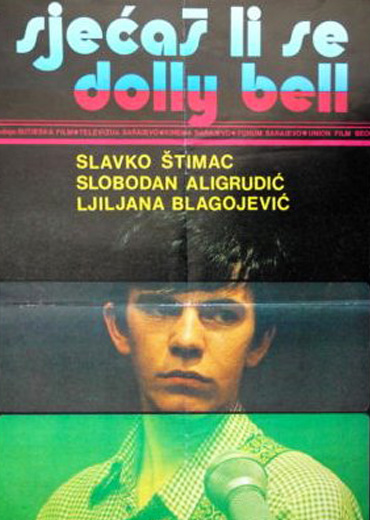 Eastern European Movies Comedy / Romance / Drama / Yugoslavia Do You Remember Dolly Bell?
1981
Do You Remember Dolly Bell?
Original title
Sjećaš li se, Dolly Bell?
Do You Remember Dolly Bell? with English Russian French Spanish Italian Czech Arabic subtitles is the feature film directed by Emir Kusturica. Showing early signs of the stylistic flair that Kusturica was to effectively deploy in later works, it is a coming of age story. The film was selected as the Yugoslav entry for the Best Foreign Language Film at the 54th Academy Awards, but was not accepted as a nominee.
A young man grows up in Sarajevo in the 1960s, under the shadow of his good, but ailing father, and gets attracted by the world of small-time criminals.
Watch online Do You Remember Dolly Bell? with English Russian French Spanish Italian Czech Arabic subtitles
Original Language
Russian Dubbing
Download movie & subs
Only for members with one month access or higher
advertising
Watch Online
Soviet & Russian
Movies
with English, Russian, Spanish, French, Portuguese
and other Subs