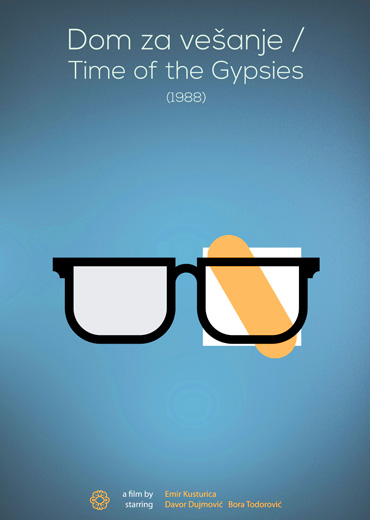 Eastern European Movies Comedy / Drama / Crime Movies / Yugoslavia Time of the Gypsies
1988
Time of the Gypsies
Original title
Дом за вешање
Time of the Gypsies with English Spanish Dutch Romanian Portuguese subtitles is a 1988 Yugoslav film by Serbian director Emir Kusturica. Filmed in Romani and Serbo-Croatian, Time of the Gypsies tells the story of a young Romani man with magical powers who is tricked into engaging in petty crime. It is widely considered to be one of Kusturica's best films. The film was recorded in Sarajevo, Skopje and Milan, by the Forum Sarajevo. The film was selected as the Yugoslav entry for the Best Foreign Language Film at the 62nd Academy Awards, but was not accepted as a nominee.
The film revolves around Perhan, a romani teenager with telekinetic powers and his passage from boy to man that starts in a little village in Yugoslavia and ends in the criminal underworld of Milan. The film deals with magic realism.
The film's soundtrack was composed by Goran Bregović.
Watch online Time of the Gypsies with English Spanish Dutch Romanian Portuguese subtitles
Original Language
French Dubbing
Russian Dubbing
Download movie & subs
Only for members with one month access or higher
advertising
Watch Online
Soviet & Russian
Movies
with English, Russian, Spanish, French, Portuguese
and other Subs