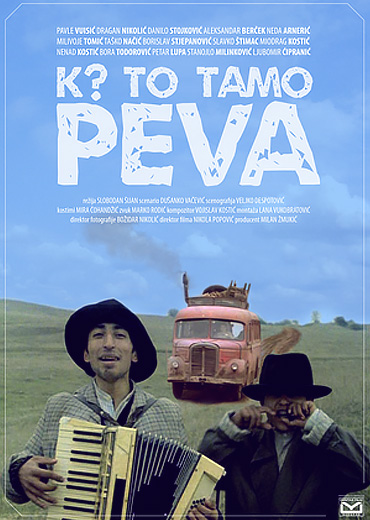 Eastern European Movies Comedy / Adventure / Drama / Yugoslavia Who's Singin' Over There?
1980
Who's Singin' Over There?
Original title
Ko to tamo peva
Who's Singin' Over There? with English Russian French Spanish Italian Czech Basque Dutch Portuguese Turkish Romanian Arabic subtitles is a 1980 Yugoslav film written by Dušan Kovačević and directed by Slobodan Šijan. It is a dark comedy and features an ensemble cast. The film tells a story about a group of passengers traveling by bus to Belgrade in 1941, during the last days of the Kingdom of Yugoslavia, just before the Axis occupation of Yugoslavia.
The film was screened in the Un Certain Regard section at the 1981 Cannes Film Festival. In 1996, the Yugoslav Board of the Academy of Film Art and Science (AFUN) voted this movie the best Serbian movie made in the 1947–1995 period.
Watch online Who's Singin' Over There? with English Russian French Spanish Italian Czech Basque Dutch Portuguese Turkish Romanian Arabic subtitles
Download movie & subs
Only for members with one month access or higher
advertising
Watch Online
Soviet & Russian
Movies
with English, Russian, Spanish, French, Portuguese
and other Subs