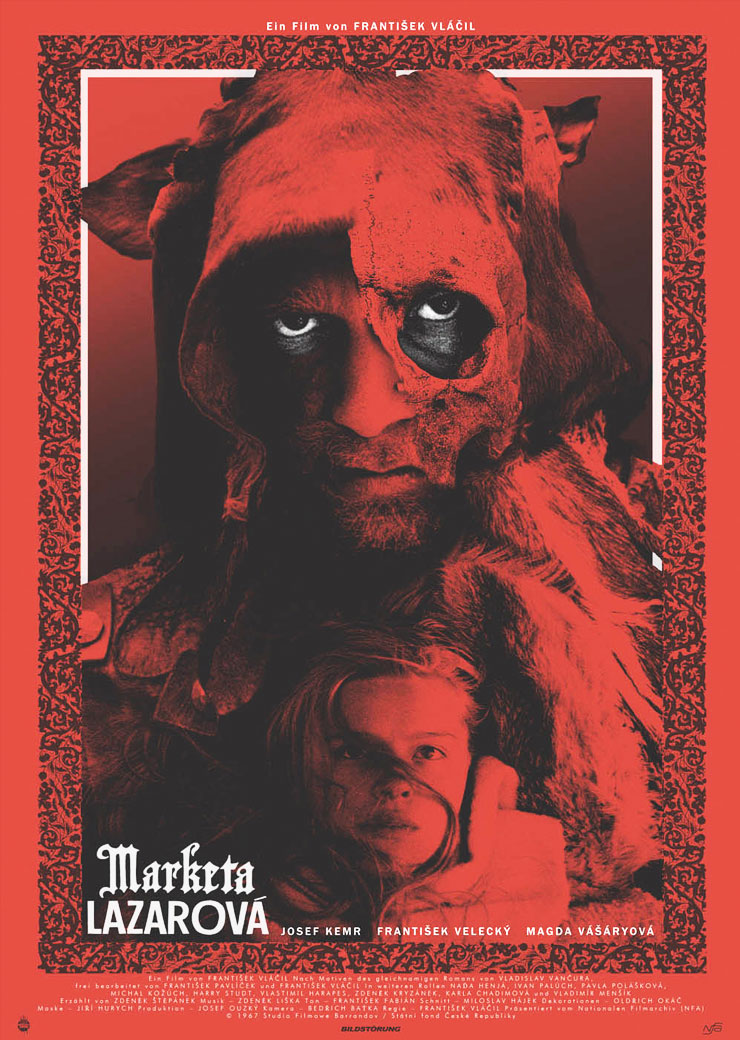 Eastern European Movies Romance / Drama / Historical Movies / Czechoslovakia Marketa Lazarová
1967
Marketa Lazarová
Original title
Marketa Lazarová
Marketa Lazarová with English French Spanish Polish Romanian Portuguese Turkish Chinese Arabic Persian subtitles is a 1967 Czechoslovak historical film directed by František Vláčil. It is an adaptation of the novel Marketa Lazarová (1931) by Vladislav Vančura.
Marketa Lazarová was voted the all-time best Czech movie in a prestigious 1998 poll of Czech film critics and publicists.
Mikolás and his brother Adam rob travelers for their tyrannical father Kozlík. During one of their "jobs" they end up with a young German hostage whose father escapes to return news of the kidnapping and robbery to the King. Kozlik prepares for the wrath of the King, and sends Mikolás to pressure his neighbor Lazar to join him in war. Persuasion fails, and in vengeance Mikolás abducts Lazar's daughter Marketa, just as she was about to join a convent. The King, meantime, dispatches an army and the religious Lazar will be called upon to join hands against Kozlik. Stripped-down, surreal, and relentlessly grimy account of the shift from Paganism to Christianity.
Watch online Marketa Lazarová with English French Spanish Polish Romanian Portuguese Turkish Chinese Arabic Persian subtitles
Download movie & subs
Only for members with one month access or higher
The movie
is not available
Sorry about that
advertising
Watch Online
Soviet & Russian
Movies
with English, Russian, Spanish, French, Portuguese
and other Subs