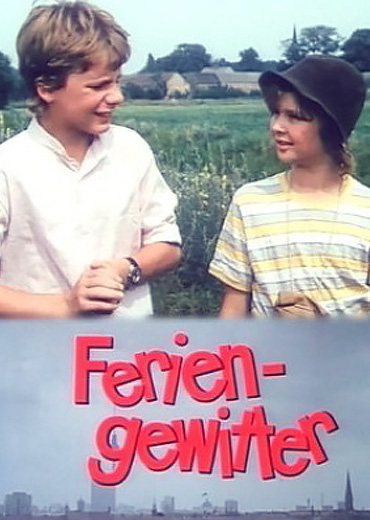 Eastern European Movies Family movies / East Germany Holiday Storm
1989
Holiday Storm
Original title
Feriengewitter
Holiday Storm with English subtitles is a 1989 East Germany family film produced at DEFA.
Summer holidays are beginning for 13 years old Daniel, a boy from East Berlin. He does not know yet that his parents are going to get divorced. They are afraid of Daniel`s reaction, so they have not told him about their decision until now. Together they drive to a village in the mountains. There Daniel finally recognizes the truth about his parents marital problems. When Daniel has an accident, this brings his parents together again, at least for the moment…
Watch online Holiday Storm with English subtitles
Original Language
Russian Dubbing
Download movie & subs
Only for members with one month access or higher
Holiday Storm (Feriengewitter) with English subtitles
On EasternEuropeanMovies.com you can watch Holiday Storm with English subtitles online. On our site contains the best
Eastern European
in English. All
Eastern European films in English
you can watch online on your mobiles (iOs or Android) and on tablets.
advertising
Watch Online
Soviet & Russian
Movies
with English, Russian, Spanish, French, Portuguese
and other Subs