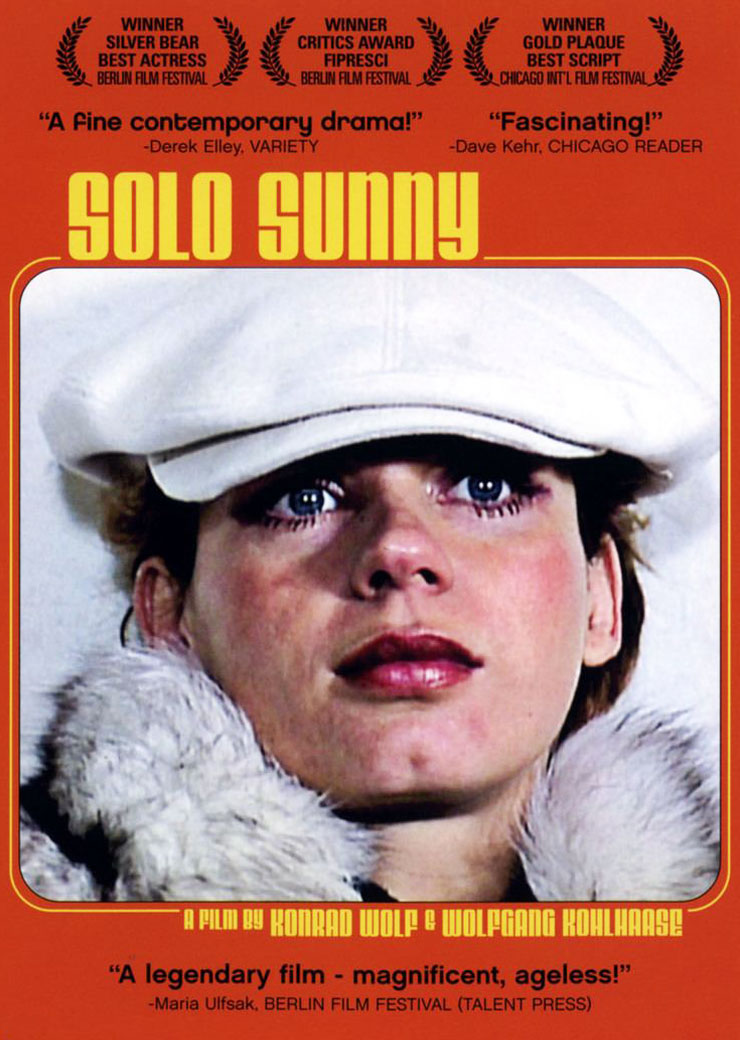 Eastern European Movies Drama / East Germany Solo Sunny
1980
Solo Sunny
Solo Sunny with English German Czech Portuguese subtitles is a 1980 East German drama film directed by Konrad Wolf and Wolfgang Kohlhaase. It was entered into the 30th Berlin International Film Festival, where Renate Krößner won the Silver Bear for Best Actress. Solo Sunny was the last completed film directed by Konrad Wolf.
Sunny is the singer of band trying to establish itself in the music-scene of East-Berlin. They play regular gigs in small towns, but Sunny feels out of touch with the audience and her life as a whole. She begins a relationship with the amateur saxophonist and studied philosopher Ralph who writes her a very personal song – but his obsession with death and unfaithful lifestyle is not for her. After getting into a quarrel with a band member who harasses her and telling off a show-host she is thrown out of the band. Abandoned, she struggles to regain control over her life.
Watch online Solo Sunny with English German Czech Portuguese subtitles
Download movie & subs
Only for members with one month access or higher
Solo Sunny (Solo Sunny) with English subtitles
On EasternEuropeanMovies.com you can watch Solo Sunny with English subtitles online. On our site contains the best
Eastern European drama movies
in English. All
Eastern European films in English
you can watch online on your mobiles (iOs or Android) and on tablets.
advertising
Watch Online
Soviet & Russian
Movies
with English, Russian, Spanish, French, Portuguese
and other Subs