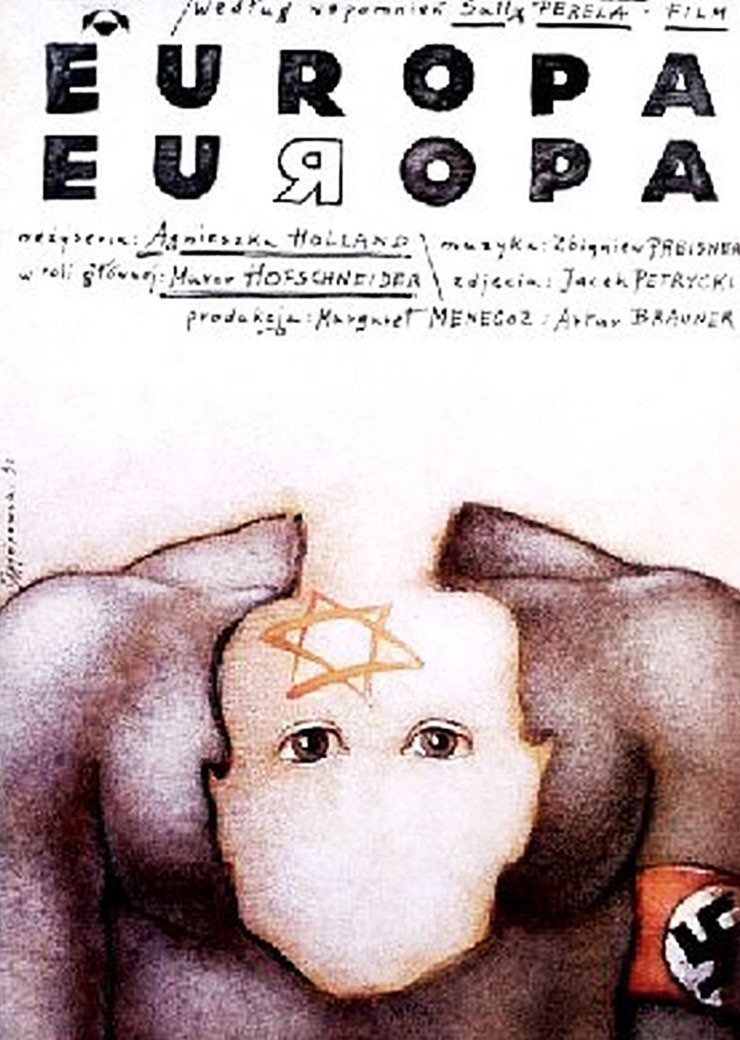 Eastern European Movies Drama / War Movies / Historical Movies / East Germany Europa Europa
1990
Europa Europa
Original title
Europa Europa
Europa Europa with English Spanish subtitles is a 1990 historical war drama film directed by Agnieszka Holland. It is based on the 1989 autobiography of Solomon Perel, a German Jewish boy who escaped the Holocaust by masquerading not just as a non-Jew, but as an elite "Nazi" German. The film stars Marco Hofschneider as Perel; Perel appears briefly as himself in the finale. The film is an international co-production between the German company CCC Film and companies in France and Poland.
A Jewish boy separated from his family in the early days of WWII poses as a German orphan and is taken into the heart of the Nazi world as a 'war hero' and eventually becomes a Hitler Youth. Although improbabilities and happenstance are cornerstones of the film, it is based upon a true story.
Watch online Europa Europa with English Spanish subtitles
Download movie & subs
Only for members with one month access or higher
Europa Europa (Europa Europa) with English subtitles
On EasternEuropeanMovies.com you can watch Europa Europa with English subtitles online. On our site contains the best
Eastern European drama movies
in English. All
Eastern European films in English
you can watch online on your mobiles (iOs or Android) and on tablets.
advertising
Watch Online
Soviet & Russian
Movies
with English, Russian, Spanish, French, Portuguese
and other Subs