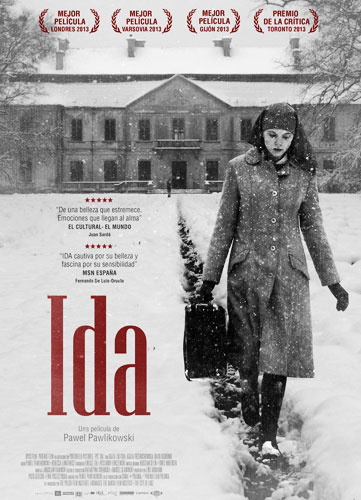 Eastern European Movies Drama / Modern Eastern European Movies / Poland Ida
2013
Ida
Country:

Poland

IMDB:

7.4

Views:

2 262

Subs:
Country:

Poland

IMDB:

7.4

Views:

2 262

Subs:
Ida with English Russian French Dutch Spanish Italian Swedish Danish Norwegian Polish Portuguese Arabic Persian Chinese Korean Hebrew Afrikaan subtitles is a 2013 Polish drama film directed by Paweł Pawlikowski.
Called a "compact masterpiece" and an "eerily beautiful road movie", the film has also been said to "contain a cosmos of guilt, violence and pain", even if certain historical events (German occupation of Poland, the Holocaust and Stalinism) remain unsaid: "none of this is stated, but all of it is built, so to speak, into the atmosphere: the country feels dead, the population sparse".
Anna, a young novitiate in 1960s Poland, is on the verge of taking her vows when she discovers a family secret dating back to the years of the German occupation.
Watch online Ida with English Russian French Dutch Spanish Italian Swedish Danish Norwegian Polish Portuguese Arabic Persian Chinese Korean Hebrew Afrikaan subtitles
Download movie & subs
Only for members with one month access or higher
advertising
Watch Online
Soviet & Russian
Movies
with English, Russian, Spanish, French, Portuguese
and other Subs