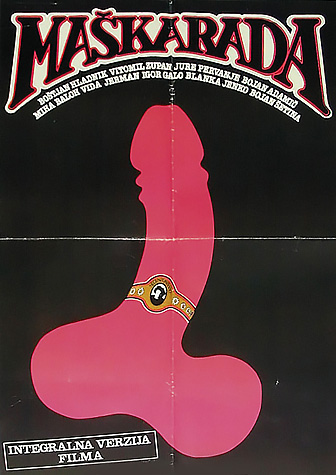 Eastern European Movies Drama / 18+ / Yugoslavia Masquerade
1971
Masquerade
Masquerade with English Spanish subtitles is a 1971 Yugoslavian film directed by Bostjan Hladnik.
Banned for over a decade because of its "explicit" sexual situations, when this film was released in Yugoslavia in 1983 the "explicit" scenes had become tame. Other than the notoriety it obtained through censorship, the film has an undistinguished story about the forbidden love affair between the older wife of a sports director and a young athlete.
Watch online Masquerade with English Spanish subtitles
Download movie & subs
Only for members with one month access or higher
The movie
is not available
Sorry about that
Masquerade (Maškarada) with English subtitles
On EasternEuropeanMovies.com you can watch Masquerade with English subtitles online. On our site contains the best
Eastern European drama movies
in English. All
Eastern European films in English
you can watch online on your mobiles (iOs or Android) and on tablets.
advertising
Watch Online
Soviet & Russian
Movies
with English, Russian, Spanish, French, Portuguese
and other Subs