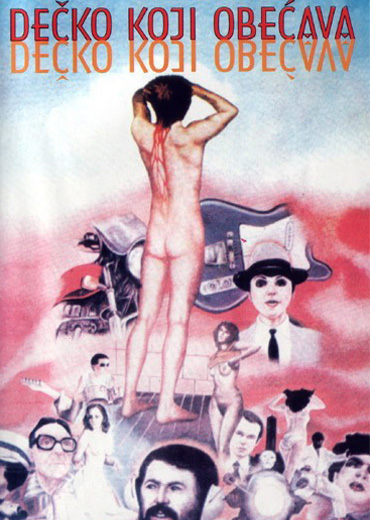 Eastern European Movies Comedy / Drama / 18+ / Yugoslavia The Promising Boy
1981
The Promising Boy
Original title
Dečko koji obećava
The Promising Boy with English Spanish Slovak Portuguese subtitles is a 1981 Yugoslav youth genre film. Strongly influenced by the emerging new wave movement that seemingly challenged many of the established social norms in communist Yugoslavia, the movie tells the story of a young man who goes from being a good son to rebellious misfit and back again.
It also served as the showcase of sorts for various bands of Yugoslav new wave and punk music scenes.
A normal boy receives a blow to the head which sets him off to perform rebellious acts.
Watch online The Promising Boy with English Spanish Slovak Portuguese subtitles
Download movie & subs
Only for members with one month access or higher
The movie
is not available
Sorry about that
advertising
Watch Online
Soviet & Russian
Movies
with English, Russian, Spanish, French, Portuguese
and other Subs